Archery in Budapest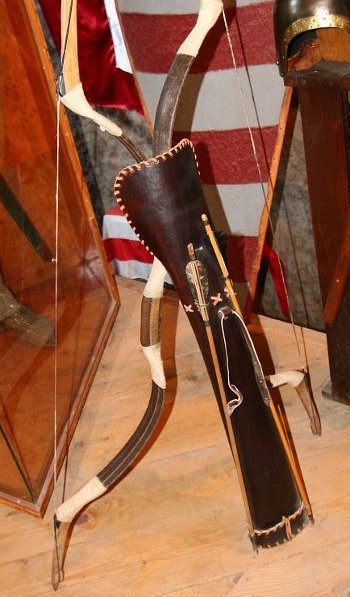 Archery is very popular in Hungary. The first Hungarians came to Europe on horses and they used their special arches for fight. In the beginning they won many battles, but after they were not so successful. In Budapest there are several places where it is possible to practice this sport.
The arch is a dangerous weapon a Hungarian archer can shot as far as 600m (656 yards) with an arch. The arch is usually made from wood but sometimes they use horns of the cows and other materials as well. The Traditional Hungarian arches which they used when they arrived in the Karphathian basin is a backwards bended arches, which is very strong.
According to the Hungarian law dangerous tools (knives, arch, gun, gas spray, anything dangerous, etc) and weapons cannot bring to public places, cannot own there even in vehicles, just in disassembled condition or in closed container.
As I see there are not so much places, because of this reservation is perhaps needed.
Kerecsen Archery Club
Location: 1132 Budapest Visegrádi utca 26/b
Here it is also possible to buy equipments as well. It is a closed place where it is possible to shoot, near the Nyugati railway station next to the Main avenue in Budapest where the Tram 4,6 circulates. The archery court is quite long around 20-25m if I remember well.
Opening hours:
Monday 10:00 – 21:00
Tuesday 10:00 – 21:00
Wednesday 10:00 – 21:00
Thursday 10:00 – 21:00
Friday 10:00 – 21:00
Saturday 10:00 – 20:00
Sunday – CLOSED
Csodaszarvas (Miracle deer)
Location: 1117 Budapest, Siroki u. 4.
Telephone: +36-1-279-0295, +36-70-778-8720
It is also a store as well, must reserve the place if we want to shoot, otherwise it is not for granted. It is located in South Buda near the Moricz Zsigmond sqare.
Archery clubs in Budapest
There are several archery clubs in Budapest and near Budapest.
In the clubs perhaps must register first after can go to shoot.
Eleven archery club
The archery court is not always open must connect for information.
location: 1163 Margit u 28.
telephone: +36 (1) 402-0633
It is not in the city center is located in North Pest.